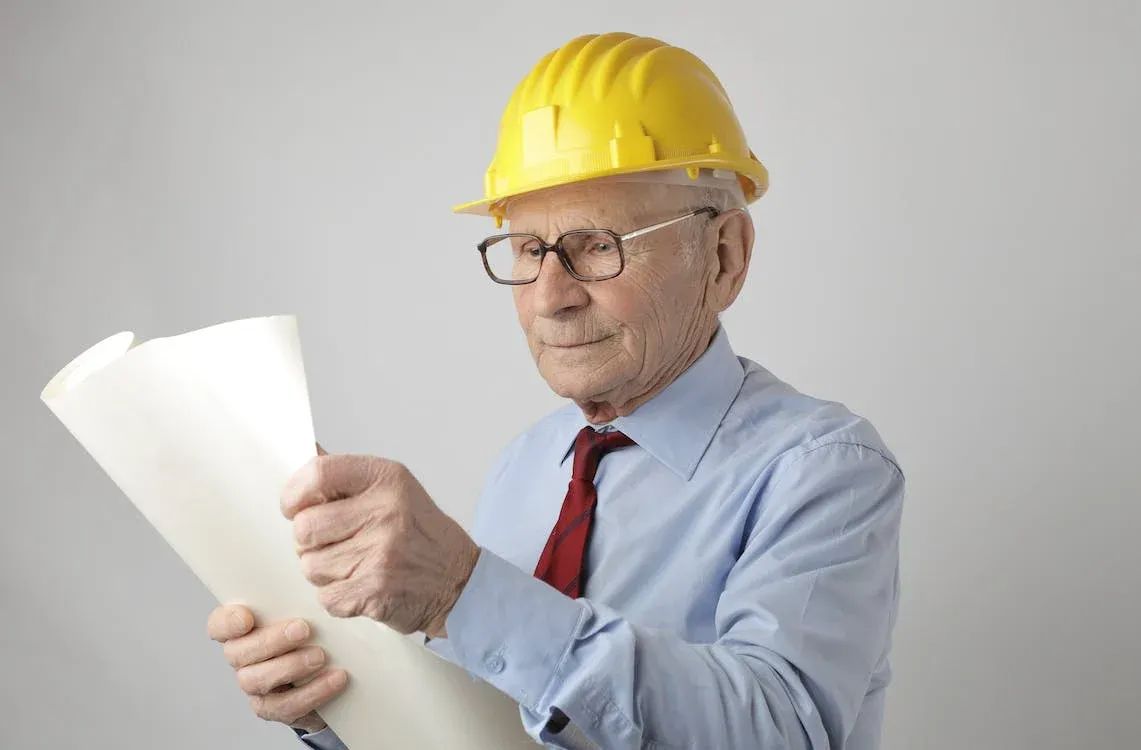 Guest: Keeping Your Seniors Safe Can Reduce Workers' Compensation Claims
september 28, 2023–richard wright - elderscorp.org
WorkersCompensation.expert is pleased to feature a guest column written by Richard Wright, a specialist in seniors that are working or volunteering and subject to potential involvement of workers' compensation.
Midland Claims Service shares tips in today's post.
_________________________________________________________
Keeping Your Seniors Workers Safe Can Reduce Workers' Compensation Claims
Workers' compensation claims can be costly for businesses, both in terms of financial losses and lost productivity. For businesses with a significant number of senior workers, the risk of workers' compensation claims is even higher. In addition to meeting OSHA standards, there are many things businesses can do to reduce their risk for workers' comp claims among their senior workers. Midland Claims Service shares tips in today's post.
Provide regular safety training.
Providing regular safety training is crucial for all employees, but it is especially important for senior workers. This training should cover topics such as lifting and carrying techniques, proper use of equipment, and fall prevention.
Check your ventilation system regularly.
When you are in a warehouse or production environment, you have to ensure that you have proper air quality inside. The MacroAir blog suggests that poor ventilation can trigger issues, such as sick building syndrome.
Offer exercise breaks.
Ideally, you're already located in a safe area so that your employees feel comfortable getting fresh air on their breaks. Take this one step further by offering exercise breaks after lunch. This is an especially great idea for those located in a walkable area. Setting aside time to move helps seniors stay healthy, and that can both prevent injuries and leave them refreshed, productive, and creative.
Keep security equipment up and running.
Your security cameras are a safeguard for your staff, but they serve the dual purpose of helping you settle claims quickly if they arise. You can use your surveillance footage to prove or disprove reports of negligence on your part. Make sure that your cameras are up and running; you may need to brush up on troubleshooting techniques to keep from calling in a tech every time your system goes offline.
Provide adequate lighting.
Poor lighting can increase the risk of slips and falls, especially for senior workers. Make sure that all areas of the office building are well-lit, especially stairways, hallways, and work areas.
Keep signage visible.
When you have an abundance of workers, make sure they can easily find and locate signage that showcases safety procedures. Your signage should be easy to see and understand, and it should include how to go about certain processes as well as who to contact in case an accident happens. Fortunately, using the right images, you can easily make safety posters using free online design tools such as the linked Adobe site. With an array of templates to choose from, you can quickly prepare something that highlights safety precautions and known hazards.
Provide an ergonomically-friendly workstation.
Ergonomic workstations can help reduce the risk of injuries caused by repetitive stress. If possible, provide senior workers with workstations that are specifically designed for their needs. This may include adjustable desks and chairs, keyboards, mice, and footrests.
Know the risks.
Your older workers are more at risk of injuries when their physical condition doesn't match up with the demands of their job. The National Library of Medicine explains that senior workers (those over the age of 65) are also more prone to suffering from injuries more so than their younger counterparts.
Monitor the health of your senior workers.
It is important to monitor the health of your senior workers and to provide them with access to healthcare services. This can help identify and address any health conditions that could lead to injuries on the job.
You want to protect your employees from harm while safeguarding yourself from workers' compensation claims. By following today's tips, including adding safety posters, ventilation, exercise time, and more, you'll put yourself in a better position to do both of these. Plus, when you keep your surveillance systems up and running, you have another layer of protection for all.
Article By Richard Wright
Richard's E-mail: richard@elderscorps.org
___________________________________________________________
Takeaway: Solid risk management practice should always include a number of common sense, well-proven processes for all employees, including those (like me) that are graying around the edges. Thank you to Richard for submitting this article. *MJM